FLUIDWELL > PANEL MOUNT INDICATORS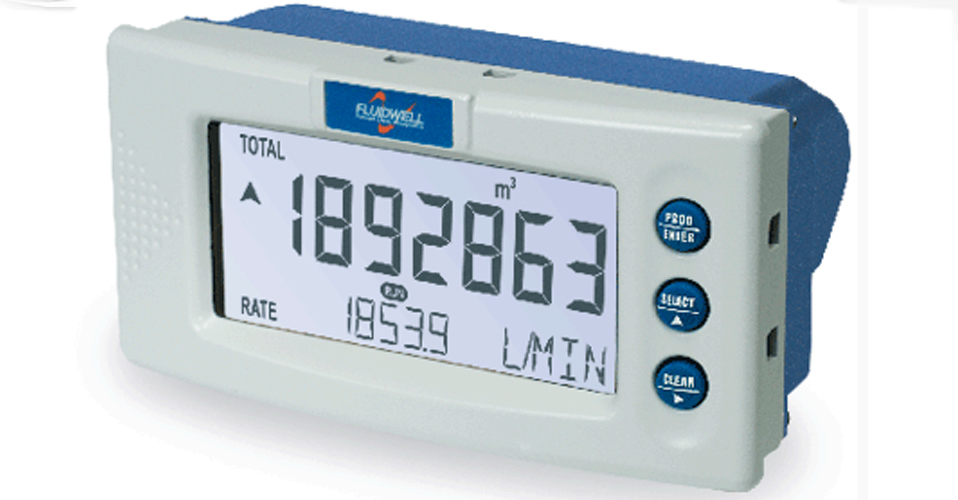 Fluidwell : Panel mount indicators
Fluidwell : Panel mount indicators The D-Series is outstanding user-friendly. Configure with a simple, logical menu-driven structure, instead of with difficult hardware changes or actions. With alphanumerical descriptions of each setting instead of confusing abbreviations and difficult codes. Once familiar with a D-Series product, you can program ALL models in ALL series without need for a manual: Know one, know them all! Save on programming costs and time with Fluidwell, each time you modify product settings.
The functionality coverage of the D-Series is impressive: Within the product overview you can get flow computers, process controllers, indicators, totalizers, batch controllers, transmitters and monitoring systems for flow, level, pressure and temperature measurement.
All applications are unique; therefore no two technical requirements are the same. The D-Series offers you multiple combination possibilities for sensor in- and outputs, power and sensor supply. With this variety of combinations, there is always an D-Series that meets your technical requirements!
But what product is the perfect fit your application? To support your selection, we have created the new reference guide. Each product group is explained with a list of typical features, photos and display examples. With a clear table overview you can easily compare the various options of the products.
Input features : Fluidwell - Panel mount indicators
■ For flow-measurement, the instrument accepts signals from most flowmeters ranging from PD-meters with reed-switches or hall-effect sensors to turbine sine wave (coil) pick-ups and other NPN/PNP pulse outputs. NAMUR standard sensors and (0)4 ? 20mA or 0 ? 10V DC analog devices are also catered for. For applications with differential pressure flow transmitters, the analog input is adjustable from linear to square root calculation.
■ For level, pressure and temperature measurement, inputs are available for (0)4 ? 20mA or 0 ? 10V DC signals. For temperature measurement, 2, 3 or 4 wire PT100 (PRTD) elements are supported. Linearization of the input signal, square root calculation and data filter functions are all available.

Output features : Fluidwell - Panel mount indicators
■ Passive and active transistor or highly isolated relay outputs for high and low alarms or pulse output as well as the control of valves / relays in batch control applications. The white backlight can be set to be red or flashing red, which clarifies the urgency of an alarm in case of an alarm condition.
■ Optional HART communication protocol with an isolated analog output is pending.

Power requirements : Fluidwell - Panel mount indicators
■The basic power input for the D-Series is 8 - 30V DC. Several other power inputs are available: With the 24V AC/DC and 115 - 230V AC power inputs, an 8.2 / 12 / 24V DC sensor supply is offered. For analog sensors, a 4 - 20mA input loop powered version is available. Finally we offer a long life lithium battery with a life expectancy that will last up to five years.
Since all settings are stored in EEPROM memory, you won't lose information when replacing the battery or in the event of sudden power loss. A backup of the settings and running totals is made every minute.